Health, Safety and Environment- HSE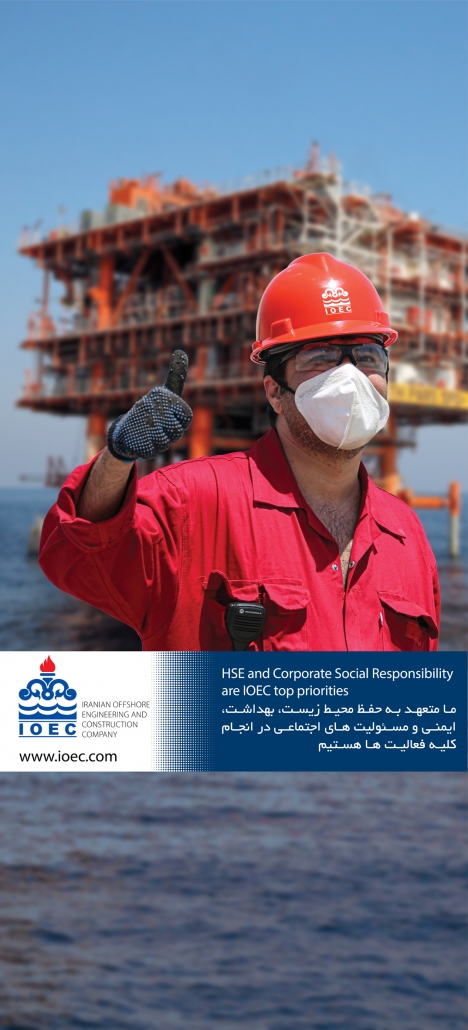 IOEC is fully committed to HSE values and principles throughout the organization. We aim to create a better understanding of HSE concepts and have fundamental ideas on creating a sound HSE culture through constant efforts to improve health, safety, and the environment. We have struck a stable balance between the independent responsibilities of individuals involved with HSE and the responsibility of the enterprise in providing sound working conditions.
The structure and processes of the IOEC HSE Management System ensure direction, accountability and continual improvement based on the policies set by the Managing Director.
HSE management is an integral and essential part of the way we work; it is considered an equal part of the wider system for the management of our business. Our goal is to protect our stakeholders, including people (employees, contractors, clients and 3rd parties), the environment and assets.
IOEC HSE management is based on international HSE standards and guidelines including ISO 45001, ISO 14001 and HSE-MS.
These standards drive sustained improvement and, as a minimum, ensure compliance with all HSE legislation, regulations and other applicable international, national and local requirements.
IOEC is committed to managing, monitoring and controlling all HSE risks while eliminating and minimizing health and safety hazards within reason and practicality. The company monitors the health conditions of its employees through periodical health checkups to make sure they are under no psychological or physical distress.
Considering the nature of work at IOEC, standard procedures are in place to manage HSE issues in contracts and the work of contractors.
IOEC recognizes and rewards excellent safety performance and participation in pertinent programs to improve the safety culture.
We aim for zero accidents. This supports our ambition to protect our colleagues, contractors and the public at large whilst ensuring operational excellence, managing projects in a way that reduces ecological footprints and delivers business efficiency while maintaining high environmental standards to deliver top-quality performance.
IOEC provides clients with smart and innovative solutions to reduce their environmental impact and adopts a life-cycle approach across the value chain from design to decommissioning.
The company strives to use its resources effectively while aiming for zero significant pollution and incidents.